Sharanya Ramprakash, who has made a mark as a performer and director over the last 15 years through her plays such as Nava, Akshyambara, Project Darling and many more shared her experience of being one among the few women directors in Kannada theatre. The young director talks about her choice of plays, language barriers, and how her recent play Project Darling is relevant to women theatre performers in this age too.
Project Darling, centred around the lives of women company theatre actors from the 1960s-80s, produced by Prakash Raj's theatre incubation centre Nirdinganta and supported by India Foundation for the Arts (IFA). The director calls the play her own search for "professional ancestry." It was performed at Shoonya, Centre for Art and Somatic Practices, at Bengaluru, on November 18.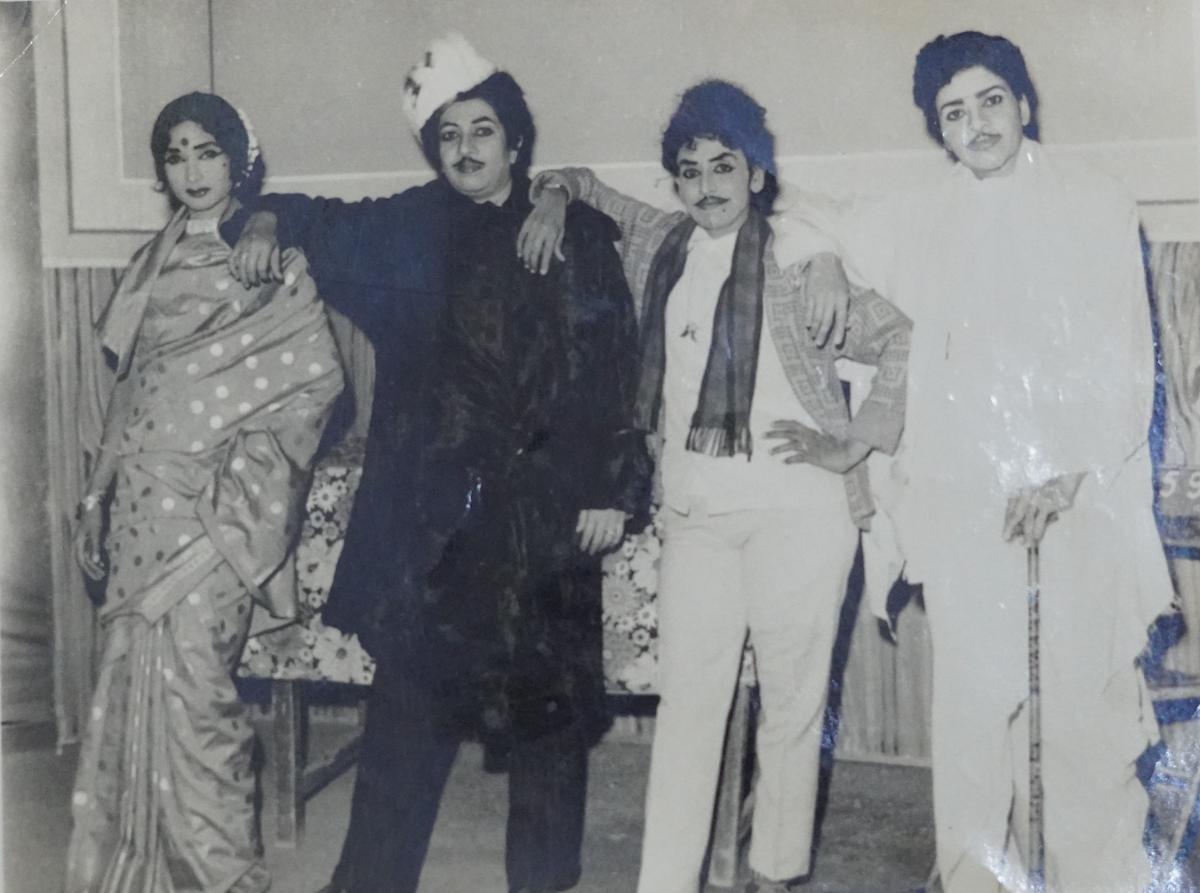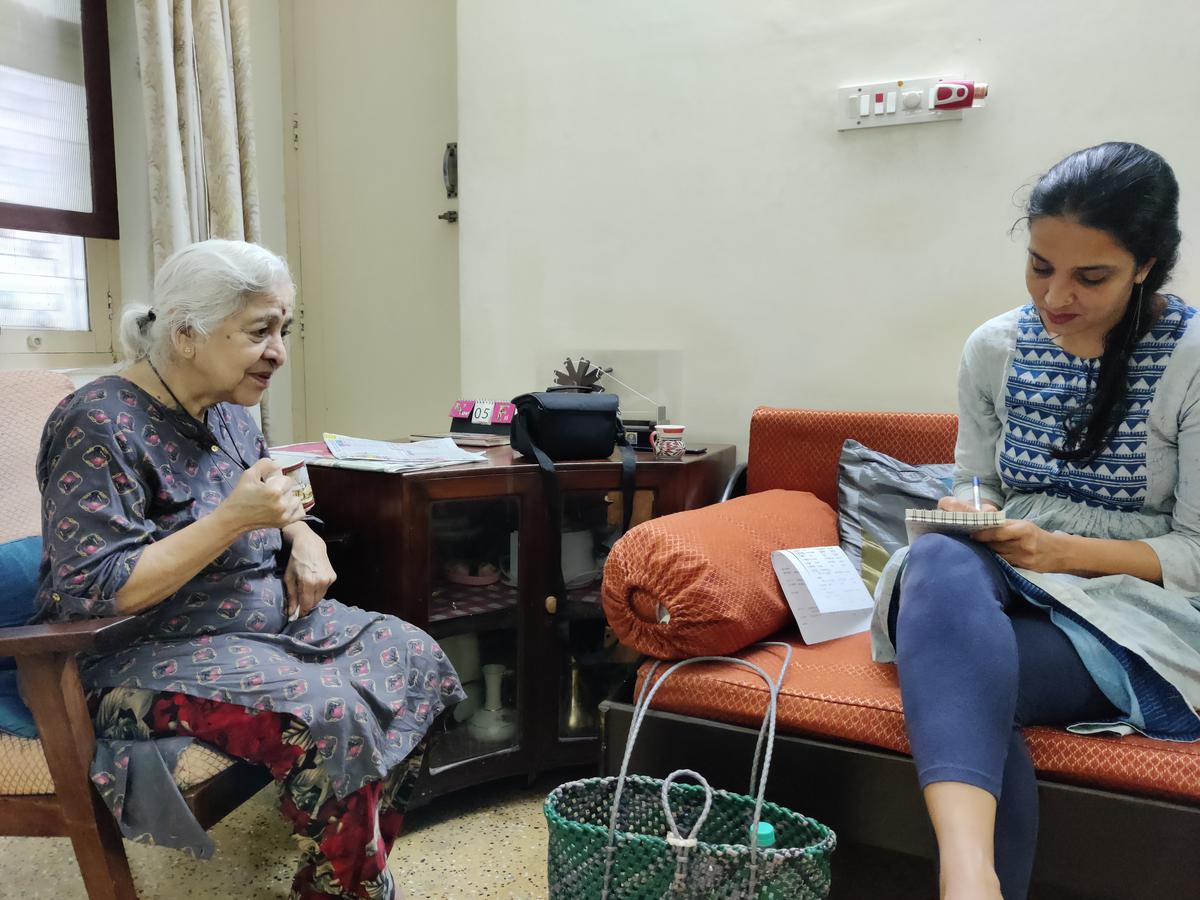 In your theatre works you experiment with language, tradition, and gender. How do you pick out your plays and know what you want to work on?

All the plays I direct are written by me. I am very interested in the conversation that the languages and art forms have with themselves. In Akshyambara we use the art form Yakshagana which is an improvised tradition, so there are cultural nuances within that form, in Nava the transwomen were in conversation with society and gender, the same stands for Project Darling too. For me these conversations that the cultures have within themselves are interesting. All my plays were never meant to be plays, they start off as adventures and research projects out of curiosity. They start off as friendship, turns into love and finally turns out to be plays. Most of my plays take 2-3 years as there is lots of research involved, I live in the places where the stories have their roots, allow the material to transform me and it is a voyage in the process of making. 
Kannada theatre has seen very few women directors. Lately, it has improved, and you are one among the very few women directors. Why are lesser women leading Kannada theatre according to you?

Rameshwari Verma, a veteran company theatre actor from Mysuru, says that theatre is still a boys' club, and I agree with her. I think historically and culturally we have had women running Kannada theatre, but we never speak about them. We never talk about Chindodi Leela running KBR Drama Company or Nagarathnamma runningStree Nataka Mandali successfully for several decades with house-full shows. There are so many of these iconic women who ran these companies. But there is a lack of celebration and acknowledgement. Practising theatre is also considered to be not respectable for a woman. With family, children, households, lack of finances and other issues, it is too heavy a burden for a woman to carry. The theatre culture itself is fully constructed within a male perspective and a male language, and it is hard for a female perspective to emerge. It is hard to tell stories of women in a theatre built by men, so we must fundamentally break the structure and that is not easy to do.  
Though you work in multiple languages, the majority of your plays are in Kannada. With Bengaluru having a very multilingual audience, have you ever felt pressurised to create more work in English or Hindi? 

I like how a language speaks about our culture, so I write and create work in Kannada. But what is interesting is most of the people who watch my plays are people who do not understand the language. Some of my shows have subtitles, but I believe you can not subtitle always and there are ways in which people can understand without subtitles. No matter how local it gets, it can get equally global. There is definitely pressure to make plays in Hindi or English and there is a loss in not making plays that can be understood by everyone. But making my work in Kannada is a specific choice, as it is my language, and I am fine with people who cannot understand the language.  
Your recent play Project Darling is based on a woman company theatre actror from the 1960s-80s. Though theatre has changed since then, were you still able to relate with the stories of these performers? Do you feel women in theatre still go through the same hardships?  

It feels like nothing has changed, and sometimes I feel that women were more liberated back then than now. Of course, female actors went through many hardships no matter which era it was in, but characters like Khanavali Chenni and other women could speak their minds out and rule the stage back then. Women actors at Stree Nataka Mandali played roles of men for several decades. When has that last happened in Kannada theatre? The revolution was stronger back then than it is today, but of course it is still a fight. 
Your plays involve a lot of research and months of hard work. Now that you are done with making Project Darling, what are your plans next? Is there something new cooking and in store for theatre lovers? 

I am going to just stick with Project Darling and rest well… (laughs and says) I feel like a big part of doing feminist work is to value free time and leisure and use it as a birth right. It is part of my fundamental duty to take time off and allow my mind and body to rest. For now, I refuse to do anything other than Project Darling, I want it to run multiple shows and travel as much as possible.